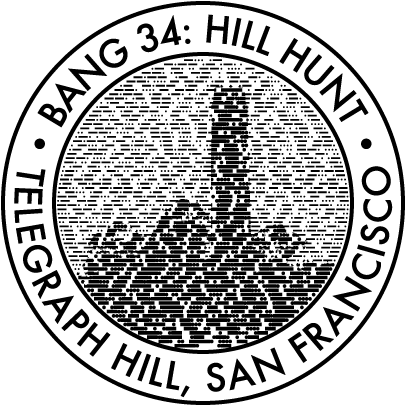 Hill Hunt
BANG 34: Hill Hunt was a puzzlehunt the afternoons of October 24 and (reran) November 7, 2015 in San Francisco's Telegraph Hill neighborhood. It was an instance of the Bay Area Night Game, a puzzlehunt in which you scurry around a neighborhood for a few hours, solving puzzles. Each puzzle used the idea of "telegraph", "hill", and/or Telegraph Hill; most puzzles used more than one of those.
Materials
Results
The winning teams were Semiswift (formerly known as Pale Starches) and the Burnin' Beaters.
Why two winners from two weekends? The scores aren't directly comparable: GC changed things in between.
Credits