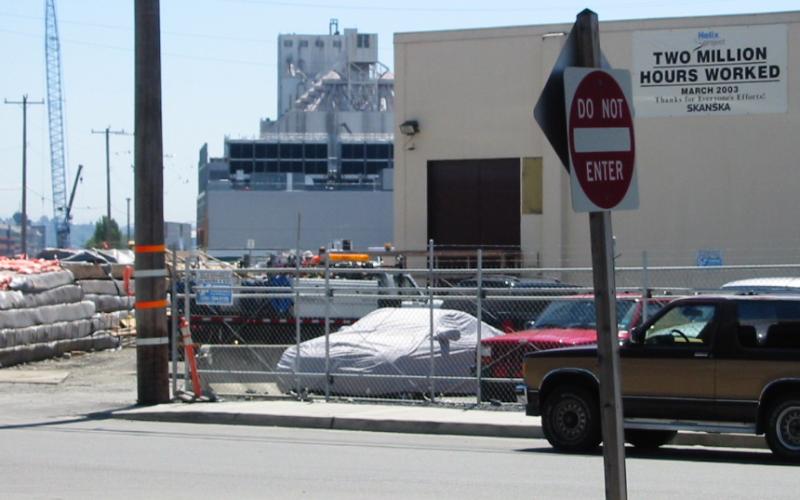 Excerpt from a sign about the grain terminal:
The Port of Seattle's grain terminal at Pier 86 was ready for use in November 1970.
The terminal is operated under a long-term lease by Cargill, Inc. [as of 1999, this is no longer true], the largest grain dealer in the nation. In 1979, the grain terminal loaded a record breaking 1,977,000 tons of grain to 85 vessels.
The area, created by barging in 2.8 million cubic yards of fill, comprises about 40 acres, and is triangular in shape.