Here are some photos that people have taken of me.
Benjy Feen took this photo in 2010: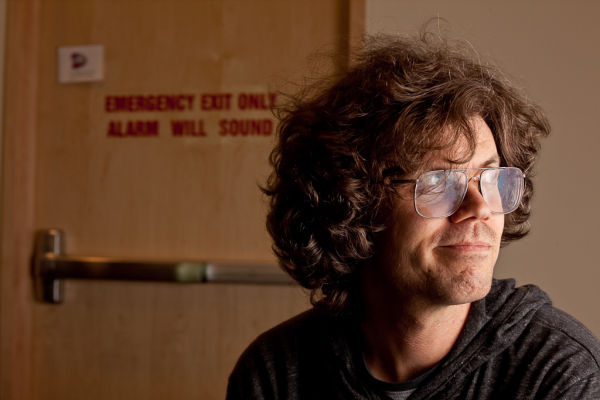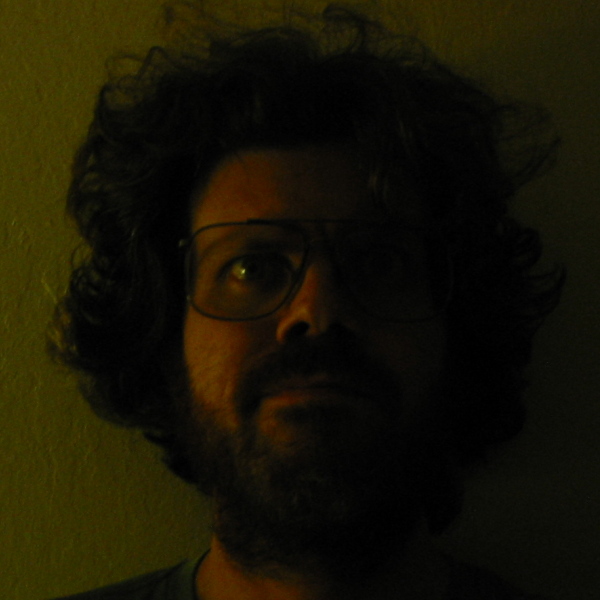 I took this photo of myself in early 2010 after letting my facial hair grow for a few weeks. The photo's not great—the light is terrible. Why didn't I take the time to find a place with better light? I couldn't stand the idea of delaying shaving for another minute.

Tom Lester took this photo of me at Big Tree in Northern California. Actually, the photo is much taller than this. I cropped it so it would fit on this page. (2005)

My uncle Bill Liebman took this photo of me smacking my face into a wall. (2004)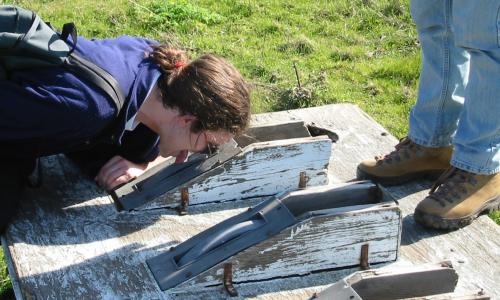 Tom Lester took this picture. We were looking at this cow-trough-looking thing. We were trying to figure out the strange wheely cover over the trough. We thought that maybe the cows could get water out of the trough by licking the wheely things. Paul (those are Paul's boots) dared me to lick one of the wheely things. I couldn't get any water out that way. Cows must have strong tongues. (Do you know what this thing is? If so, could you please tell me? Alert reader Katrina said it was an icky molasses lick and had more information.) (2002)

I demonstrate my superior table manners at No-name Sushi. Charles Choi, one of the aforementioned high school chums, took the pictures: both the picture of me and the picture of (most) of the sushi which the high school chums ate that night. (2001)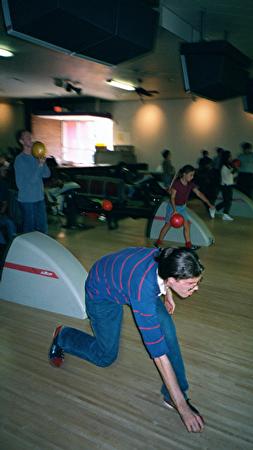 On my last day at Blue Mug, they took me bowling in Albany. Dave Loftesness took the photo. In the background, Chris "Chip" Cutler hoists his yellow ball and contemplates my mastery. (2000)

Arlene took this photo of me. I was standing next to an effigy of George W. Bush, who had just been inaugurated President of the USA. (2000)

In my youth, I disregarded trademark law. My dad probably took this photo. (197?)
Other pages on which there are photos of me taken by other people: