Here's three of my popular posts from 2021:
I walked all the way around San Francisco Bay. Along the way I got to see some new-to-me parts of Richmond and a debris-removal boat in action near the northern end of the Golden Gate Bridge.
wordnet, is-a I wrote about using the wordnet computer tool to find solutions to a word puzzle. wordnet knows a lot of things about the senses of English words, e.g. "bug" can be a verb and "bug" can be a kind of "arthropod" which is a kind of "animal". I wrote a simple program that used wordnet to find words that could be either verbs or animals.
💉💉 To celebrate the two-week anniversary of my second vaccine dose, I took some selfies while taking off a mask. Why did I choose that gesture, I wonder? Did I think I wouldn't need masks anymore? Now as the omicron variant rages, it seems inconceivable. Anyhow, it was a fine excuse to make funny faces.
Bonus: a popular picture from last year, the view from behind the local Starbucks: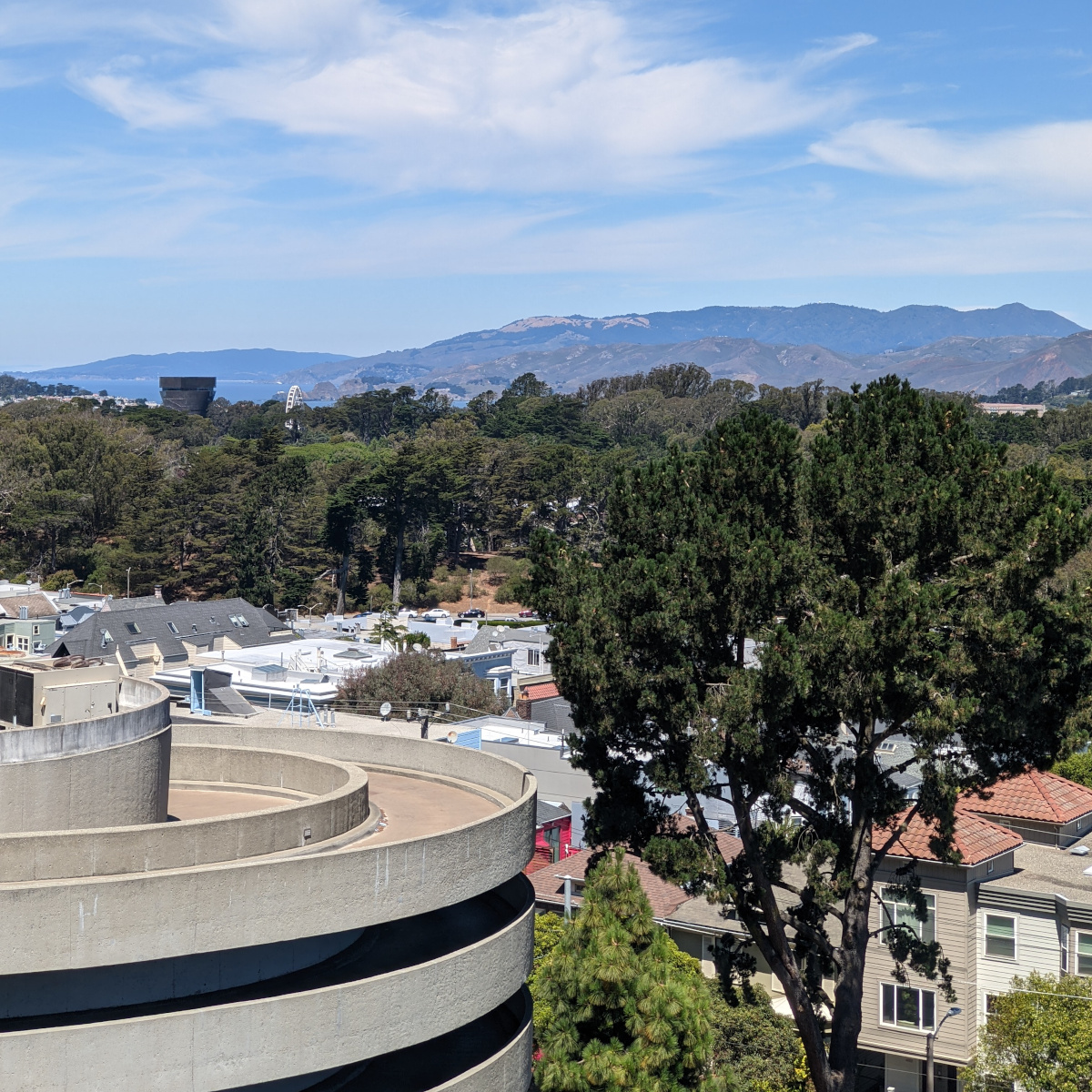 OK, now to go post this on Facebook for folks who don't follow my blog year-round.