I read the news of Senator Feinstein's passing this morning. Thus, when I set out on my morning walk, San Francisco business-as-usual pay-to-play politics was on my cynical mind. But then a line of dumptrucks on Stanyan stretching around the corner to Beulah Street cheered me up.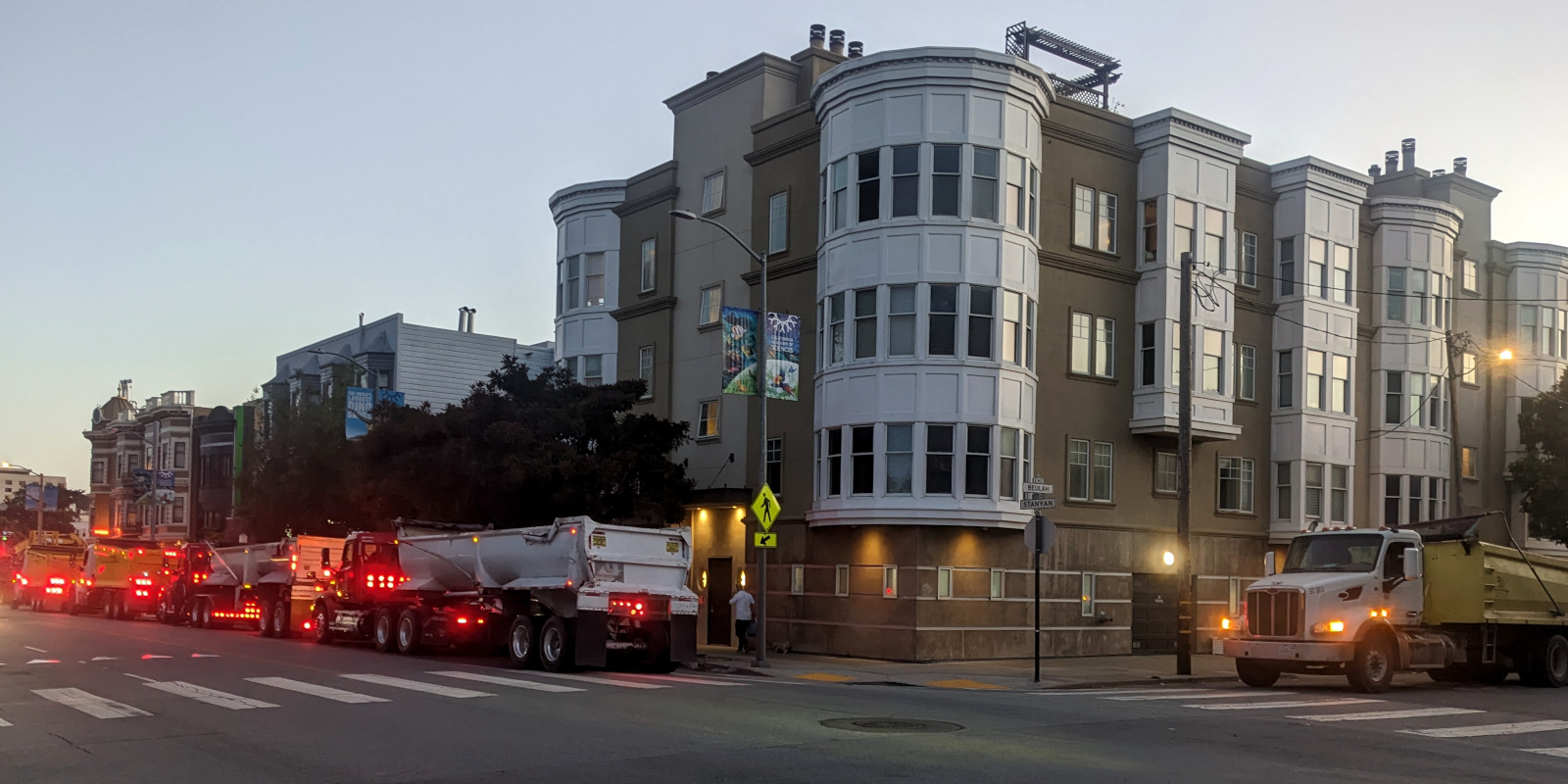 These trucks were waiting to haul dirt away from the construction site at Haight and Stanyan. The plan is to build affordable housing on the site. Local Let's-Outlaw-the-Poors organizations like Concerned Citizens of the Haight and the Cole Valley Improvement Association fought the project. For a loooong time, that site was a fenced-off empty lot. I knew Mayor Breed listens to the local Let's-Outlaw-the-Poors organizations; I worried that she'd found a way to stall the housing project forever.
Some months back, work finally began at the site. And it continued. And this morning, they need a whole lot of trucks to carry off dirt that's been dug up. Sometimes, this city does actually accomplish things.
2023-09-29T17:37:18.168092